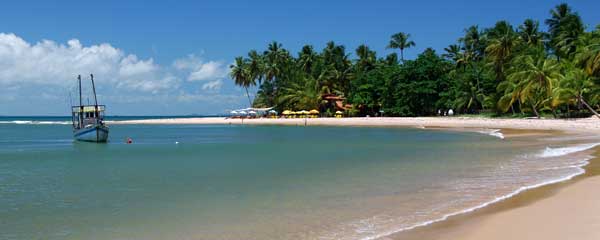 Barra Grande is a small beachvillage that has managed to keep its authentity and charm all these the years. Walk barefoot on sand throughout the picturesque town and drive on to the rest of the Peninsula that is made up of pritine beaches and gripping nature.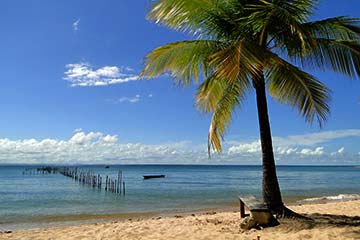 Who is not dreaming of a place where you can walk through the whole city barefoot on a soft sandy road, leave the doors open at night and swim undisturbingly in a sunreflected sea? If you are one of these people then Barra Grande is your answer!

What is still considered a small fishermanvillage is also a tranquile beachparadise where life is kept at a simple level far away from stress and other quairies.

Barra Grande is the entrance of the stunning Peninsula of Maraú. Staying in Barra Grande is a good idea but don't get to comfortable because the rest of the península is simply to good to miss out on.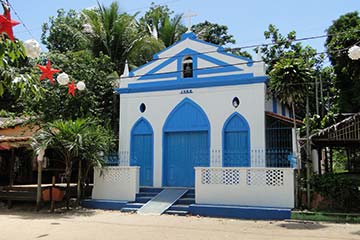 Down at the beach there are many canteens and bar-like places where one can have a cooling beverage and look out over the still sea. What is special for Barra is the nature along the beachstrip and it will be a challange trying to spot somthing other then tall palmtrees.

Here you never need to get that feeling of leaving the beach as all the roads throughout the village are sandy. Cars and motorveichal may have a difficult time coming through so leave the car at home and hire a fourvheiler.

As soon as the sweel picks up both locals and visitors paddle out in order to have some fun. While most of the peaks are beachbreaks the wide fronting reef creates perfectly shaping waves, making Barra Grande the Brazilian equivalence of Indonesia.

In the afternoon the whole village stops and goes down to the pier to witness one of the most spectacular sunsets in Brazil. The village is geographically located at a peak that resembeles a setting sun in the Pacific Ocean. Order yourself a cold coconut water in one of the many beachfronting canteens and let your min travel past the horizon along with the colorful light.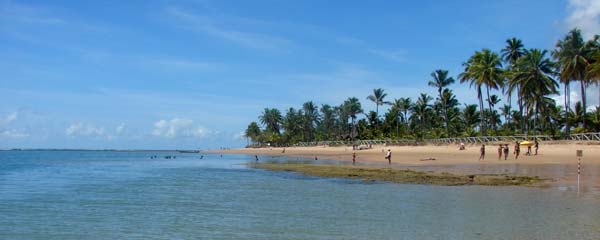 After the sun has set the movement at the Barra Grande Boulevard starts, a closed off road with classy retsaurants and cute shops to gaze at. The sandcoverd sidewalks turn into green lawn-paths and big bushes of flowers give the sensation of being in a wonderland.

Only 5 km away lays Taipus de Fora, one of the countries biggest barrier reefs. A perfect day trip destination great for snorkeling and beach-hang. Along the sand you will find loungy high-class beach-bars lining up offering quality cuisine and comfortable beach-beds.