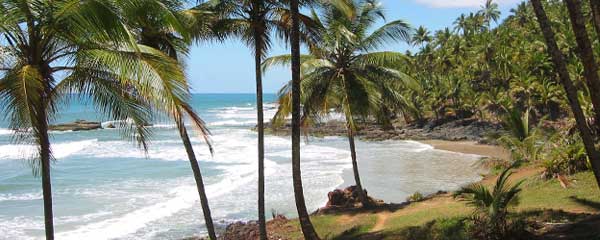 There are many things that make Itacaré something more than just a nice tropical town. The white sandy beaches and the fascinating atlantic forest surround the cobblestoned town like a big hug. Being one of the favourite vacation spots in the world, Itacaré offers a contemporary culture mixed with the traditional Bahian lifestyle.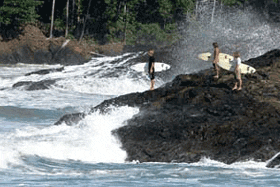 Approximately 300 km south of Salvador, well hidden in the shade of the palm trees, you will find the tropical paradise of Itacaré. Each year people from all over the world come here, trying to solve the mystery of what it is that makes this place so special.

Maybe it is the mellow mood and the hippie-ish vibe or maybe it is the joy of being able to surf a perfect wave every day? Or maybe this is just one of those questions that best remain unanswered and only enjoyed.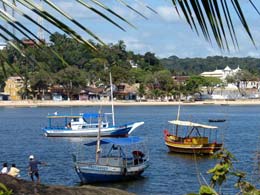 The entire town is built around the beaches that spread along the coast, fronting the Atlantic horizon. What makes this town so special is probably the feeling of being literarily inside a jungle.

Finding accommodation will be the easiest part as hostels vary both in price and style in order for everyone to find their temporary home. Stay in a private bungalow, in an eco-resort or a simply in a hammock in one of the towns many hostels.

Itacaré is known as the bahian capital of surfing and this is something that has formed the character of the town to a large degree. All Itacaréans wander around the cobble stoned streets of the town barefoot while carrying around their surfboard that seems to be a permanent accessoire.

The whole day is passed on the beach and the night continues (always barefoot) in one of the many outdoor bars on the main street called Pituba. But don't be fooled by this relaxed vibe, Itacaré also has many art studios and is the home of many artists and painters from all around the world.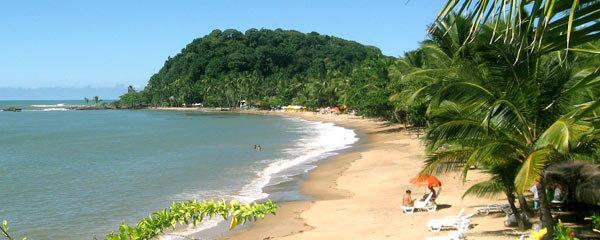 Yet a very special thing about Itacaré is that people are always happy - even when they are sad. In some miraculous way the problems just don't seem to be able to stay alive for long and every day feels like the beginning of a great feast. The combination of the youthful atmosphere and the Bahian lifestyle condemns those who come for a week to stay for a lifetime.