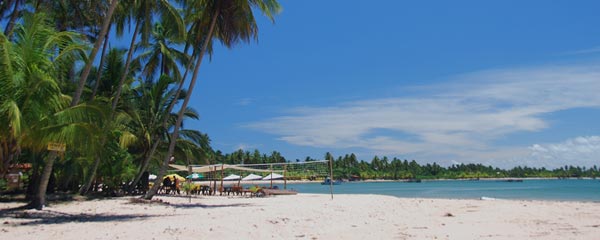 Barra Grande is located approximately 62 km from Itacaré and the main Access is the highway BR-030 that connects Itacaré to the municipality of Maraú. Another way is to go to Camamu and take a boat from there to Barra Grande.
› ABOUT BARRA GRANDE AND THE MARAÚ PENINSULA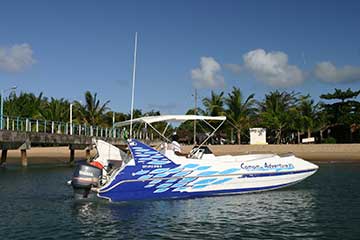 The closest airport, located at Ilhéus, has connections with most of Brazil's major cities.
Small planes (air taxis) take passengers directly from Salvador airport to Barra Grande in about 25 minutes.

BOAT
One of the faster options is to go to the city of Camamu and cross over to Barra Grande by boat. The ferry takes about 1 hour and 20 minutes and there are routes on a 35/40 minute base.

LAND
There is no direct connection to Barra Grande by bus. Therefore the main access is to go through the city of Camamu.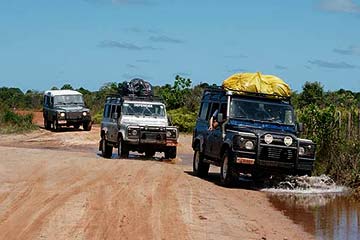 Arriving from Salvador, then the best and fastest option is to take the ferry from the port of Salvador to the island of Itaparica and then continue to Camamu. When you reach Itaparica's port, Bom Despacho, bus companies like Águia Branca and Cidade Sol operate daily on this route. The fare costs around 30 Real and the travel time is approximately 4 hours.
Note: Buses are available at the same location for the ferry, making travel faster and less tiring.

Private car

Coming from Salvador the best option is to catch the ferry to the island of Itaparica's port Bom Despacho and then follow the highway BA-001 until Camamu.

If you are arriving from the south like Porto Seguro, Arraial D'Ajuda and Trancoso, it is better to take the BR-367 until Eunápolis and then follow the BR-101 towards Itabuna. At the connection with the highway BA-263, turn right towards Ilhéus. When you reach Ilhéus take the BA-001, towards the northern beaches/Itacaré, turning on to BR-030 or taking a boat from Camamu.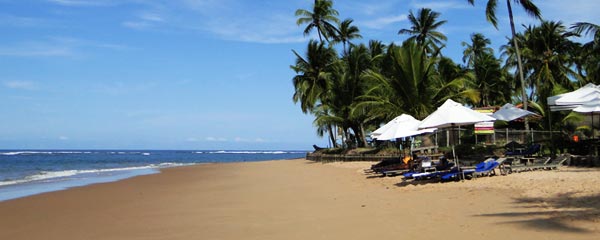 Note: In general, coming from Salvador to Ilhéus the road conditions are good and well-marked, however attention must be payed due to the many curves and small communities along the road. Keep the speed reduced at all time.

If you are going to Barra Grande by car it is not recommended to go when it has been raining a lot due to the muggy road. Cars of low strenth are not recommended either as there are many holes along the road. In Camamu you can leave your car at a parking spot.