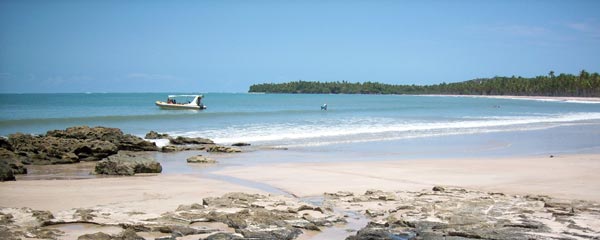 BOIPEBA
There are few places in the world that are left pure and untouched while tourism even has boomed in the most remote places. This is why it is a miracle how the beautiful island of Boipeba remains an authentic oasis in the middle of the crowd.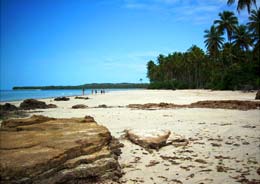 South of the Ilha da Tinharé and across the narrow Rio do Inferno, you will find this little island called Boipeba. This rustic and quiet piece of paradise is said to be what Morro de São Paulo was 20 years ago. And this is absolutely true: in this hectic world the time in Boipeba seems to stop entirely and gives you a chance to breathe in.

The island's coastline is also untouched, with more than 20km of beautiful, deserted beaches. Grab your bikini and relax on one of them, and feel like you are the only person left in this world or spend the day at Ponta de Castelhanos, known for its diving.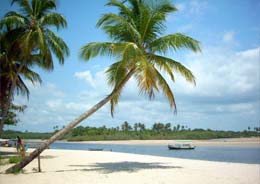 Complete the feeling of contentment in the late afternoon by letting yourself get carried away along with the sun that sets far of in the Atlantic horizon. Many argues that the most beautiful Bahian sunset is in Ponta Do Mutá in Barra Grande, but Boipeba puts a firm question mark on that. See it and decide for yourself!

A mere 20-minute walk to the civilizing sustenance of Velha Boipeba you will find some small and "homy" restaurants. Enjoy the feeling of quickly becoming a "local" among the Boipebans and taste homemade food with self-grown ingredients.

Fishing forays, snorkeling tours and lazy daylong boat rides are operated by locals that will most likely be remembered as a friend and not a tourist guide. Dive into the big blue and become a part of Boipebas ecological haven for the armadillos, nesting sea turtles and abundant sea life.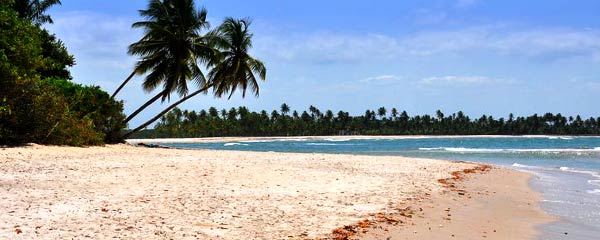 There are not, at least yet, large hotels or all-inclusive resorts only small pousadas with returning guests and old friends who sometimes stay for weeks on end unable to leave this Bahian paradise.