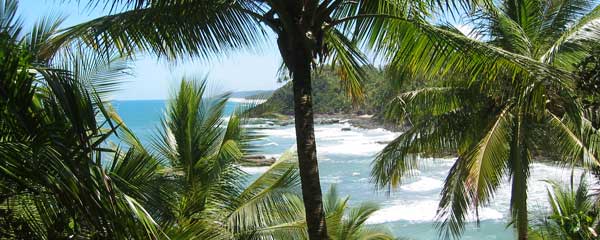 Itacaré is located on road BA-001, between Serra Grande and Camamu, about 70 km from Ilhéus where you will find the closest airport.

› ABOUT ITACARÉ
The national airport of Ilhéus (IOS) has connections with most of Brazil's major cities. There are daily flights to Ilhéus from Salvador, Brasilia, Belo Horizonte and São Paulo. The main companies flying to Ilhéus are LATAM, GOL and AZUL

LAND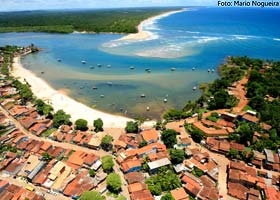 The highway BR-101 is the main access for those coming from south of the country. For those who come from the north, <!a href="/bahia/itacare/howtogothere">Itacaré is best accessed is by highway BA-001.

Bus transportation

Buses connecting with Itacaré mainly come from Porto Seguro, Itabuna, Ilhéus and Salvador.

If you are arriving from Salvador, then the best and fastest option is to take the ferry from the port of Salvador to the island of Itaparica which takes around 45 minutes. When you reach Itaparica's port, Bom Despacho, bus companies like Águia Branca and Cidade Sol operate hourly on this route. The fare costs around 35 Real and the travel time is approximately 5 hours.
Note: In Bom Despacho buses are available at the same location for the ferry, making travel faster and less tiring.

Coming from Ilhéus, the bus companies Águia Branca and Cidade Sol have hourly buses to Itacaré. The journey takes about one hour and 40 minutes and costs around 14 Real.
For those coming from Porto Seguro, Arraial D'Ajuda or Trancoso it is best to take a direct bus from the bus station of Porto Seguro. The journey takes about 7 hours and 30 minutes and costs around 50 Real.
Coming from Salvador the best option is to catch the ferry to the island of Itaparica's port Bom Despacho and then follow the highway BA-001 until Itacaré.

If you are arriving from the south like Porto Seguro, Arraial D'Ajuda and Trancoso, it is better to take the BR-367 until Eunápolis and then follow the BR-101 towards Itabuna. At the connection with the highway BA-263, turn right towards Ilhéus. When you reach Ilhéus take the BA-001, towards the northern beaches and Itacaré.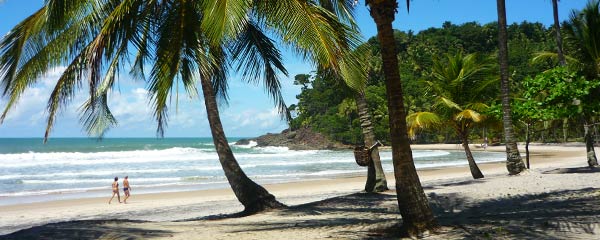 Note: In general, coming from Salvador to Ilhéus the road conditions are good and well marked, however attention must be payed due to the many curves and small communities along the road. Keep the speed reduced at all time.